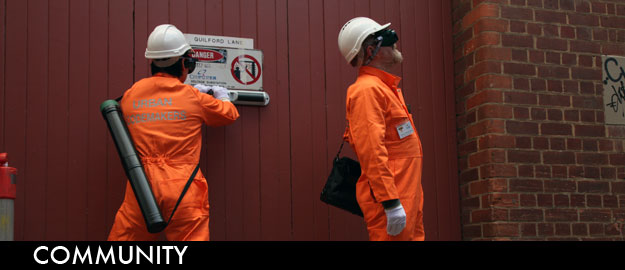 The Urban Codemakers are currently undertaking fieldwork on the streets of the City of Melbourne. The main action will take place November through January. Players registered for fieldwork will be notified by email at that time.
In the meantime, you can assist with fieldwork via:
1. Shaping the idea of urban codemaking by commenting on blog posts.
2. Participating in fieldwork activities sent to you via email.
3. Identifying a guild master to follow: the codemaker, the urbanist or the ecologist…
If you have not already, sign up here!